Recently, I found two books with Morse's designs re-used on books published by Dodd Mead. Both of them were authored by E. P. Roe. The one shown below is
A Brave Little Quakeress
(1892), featuring a design originally created for
House and Hearth
(1891). The picture below is Alice Morse's exhibition cover that is in the collection of The Metropolitan Museum of Art (Deptarment of Drawings and Prints).
To read more about Morse's book covers in on The Metropolitan Museum website, click here.
The other book will be the subject of another post. This design is described in entry 91-3, Dubansky book.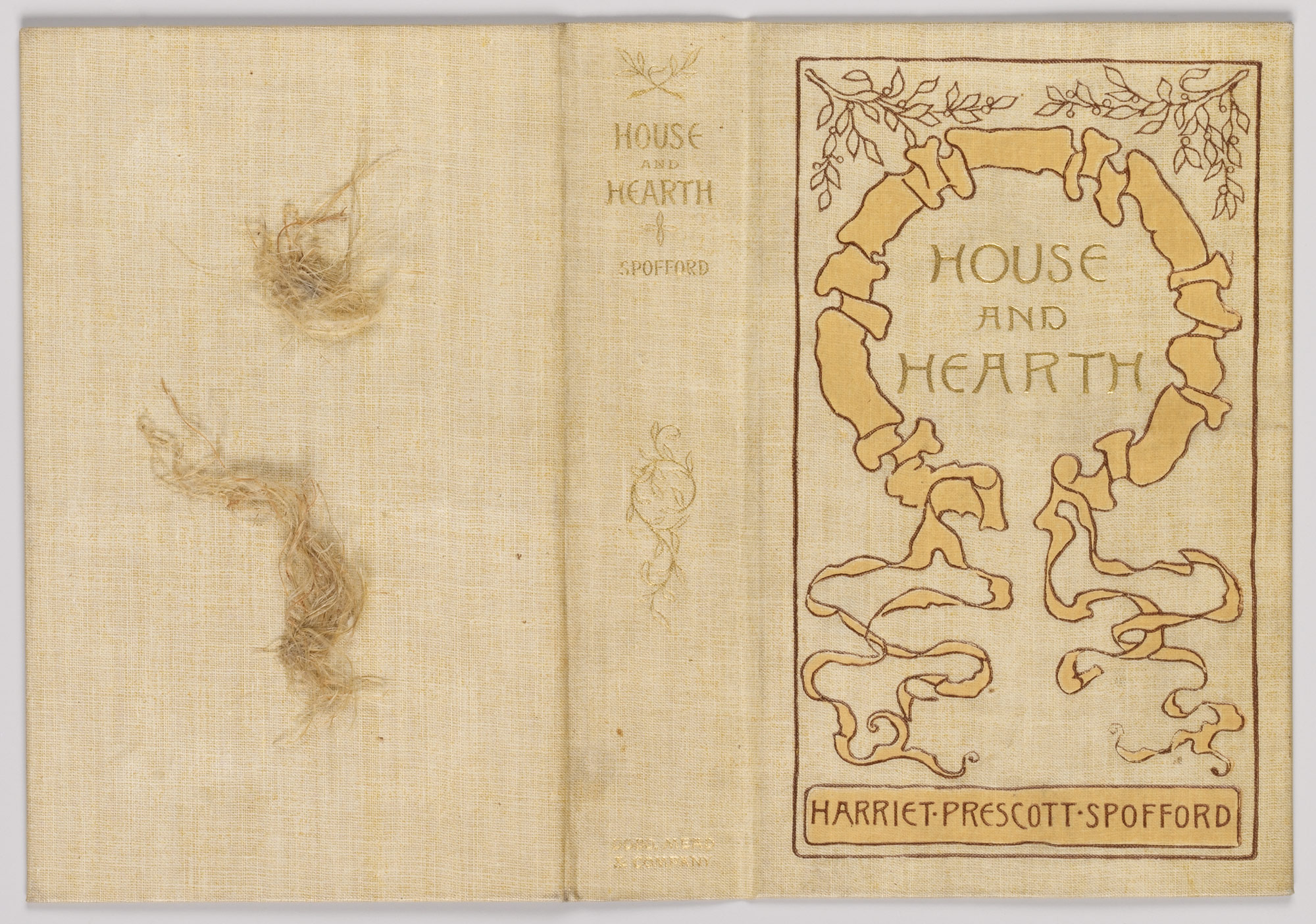 Book cover for House and Hearth
, 1891
Designer: Alice C. Morse (American, 1863–1961); author: Harriet Elizabeth Prescott Spofford (American, 1835–1921); publisher: Dodd, Mead & Company, New York
Beige cloth covered boards with light and dark brown and gold decoration
Overall 6 3/8 x 9 3/16 in. (16.2 x 23.4 cm), front cover 6 3/8 x 4 in. (16.2 x 10.1 cm), front cover and spine 6 3/8 x 5 1/4 in. (16.2 x 13.4 cm)
Gift of Alice C. Morse, 1923, transferred from the Library (56.522.50)
Here is the adaptation of Morse's design on
A Brave Little Quakeress
, by E. P. Roe, Dodd Mead, 1892. The color in this Ebay photograph is off. A more acurate photo may be forthcoming. The cloth is gold and the stamping orange-red. This design adaptation is not in the Dubansky book.